Book Art Workshops
Mandala, zentangle & meditative coloring workshops are relaxing, fun and inspiring visual meditations that can restore wholeness and wellness to mind, body and spirit.
They're like yoga, but with art.
Workshops can be fun and whimsical or used to facilitate the healing journey, strengthen relationships, celebrate diversity, foster resilience and so much more!
Book Live Music
Give your guests the gift of music, fun, connection and meaning! Donna Gentile performs Americana, Folk, world and native spirit-inspired originals and covers that inspire, move, comfort and uplift.
Book now for your event, retreat, party or function!
Get the Music is Medicine EP on disk (a gift for life!) or download digital album or singles.
Empowering People, Communities & Businesses!
Music is Medicine EP is Here!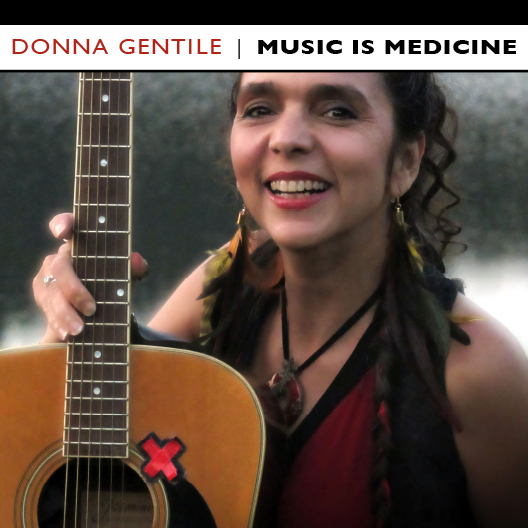 CD Disk
Music is Medicine is an empowering, uplifting and powerful EP you'll want to own and gift to others. Watch the video above and purchase a physical CD disk here.
$10 per CD + shipping. Secure checkout. Eco-friendly mailer. Little things matter and we care!
Digital Album & Singles
Music is Medicine is on CD Baby! Listen and download the whole EP or single tunes to your phone, computer or other device.
While there, please write a review if you're diggin the music. Thank you and enjoy!