Music Is Medicine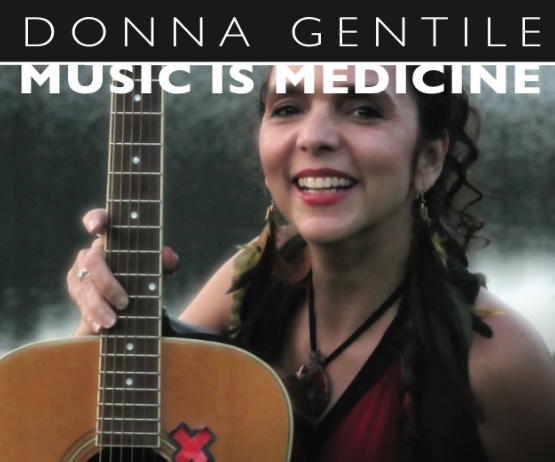 Donna Gentile performs Americana, folk, world and native spirit-inspired originals and covers. Her debut "Music is Medicine" EP arrives August 16, just in time for Daniel Nimham Pow Wow!
Gentile believes music is medicine — ancestral medicine — with the power to heal and transform. Music helped Donna take back her power after domestic violence, and today, she uses music and stories to connect, inspire and uplift others.
Donna is Italian, Irish, Czechoslovakian, Lithuanian and German and was raised in the foothills of the Berkshires of Northwest Connecticut. She has strong connections to nature and native European and American spirituality, which is evident in her music.
There is a velvet, honey and rustic edge to Gentile's sound. Audiences are moved by her rich vocals, inspirational stories and authentic delivery. Original lyrics are woven with deep meaning and upbeat melodies that haunt and hook.
Save
Save
Save
Save
Save
Save
Save
Save
Save
"Sneak Peak" & Pre-Order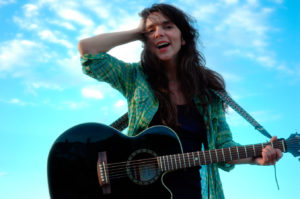 Watch "Sneak Peak" video and Pre-Order. 20% of sales through Sept. 15 go to AIM for a Better Tomorrow to help teens victims of sexual abuse.
Order now and pick EP up at Daniel Nimham Pow Wow Honoring Veterans August 18 & 19 at Putnam County Veterans Memorial Park, 200 Gypsy Trail Road in Kent (Carmel), New York.
On the EP, you'll find:
1.) An American Song — anthem for veterans, all who serve and their families;
2.) Crossing Over — inspired by "Live Your Life" teaching by Tecumseh (Shawnee);
3.) River Song For Kira — Native spirit-inspired gentle birthing song (possibly Cheyenne);
4.) This Is Me — "take your power back" recovery song;
5.) I Do — toe-tappin' tune about young love that endures.
CD Release Party
Join us September 15 (6-9pm) for Gentile's CD Release Party with live music, libations & food truck at Brewery Legitimus in New Hartford, CT!